Foreign students can benefit from our RDA approved student program
The Diamond Centre offers students a variety of training options and is able to tailor make courses to suit individual requirements.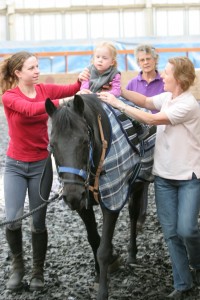 Please email to request our full student information to diamondcentre@tiscali.co.uk
The following are some examples of what can be offered:-
Working Students
Training in return for work at the Diamond Centre. Training is geared towards individual student needs. Students can aim towards BHS Exams, the RDA Group Instructors Certificate and Instructors Exam or simply to gain experience of training and teaching a wide range of disabled riders. Working students usually spend from two to twelve months, or more, at Diamond. Accommodation on site is available at £60 per week self catering room only basis.
---
RDA Instructors Course
These can be geared towards RDA Instructors, Physiotherapists or general logbook training and usually last for four days. Only group bookings can be taken and the cost depends on the students' requirements and the number of students (minimum of 4 required). Accommodation can be arranged near to the centre.
* Additional Riding Lessons (weight limit for riding 168lb/76kg) and tuition, over and above the course content, are charged at £15 per student per session. Note that the Centre does not control exam dates as these are set by the governing bodies of the BHS and RDA. All long term courses however, are timed as practically as possible to fit with the external examination dates that are set.
---
Accommodation at Diamond £60 per week (self catering)
Riding lessons, if required (weight limit for riding 168lb/76kg) £15 per student per hour
---
If you wish to complete a student application form please click here or call us today on 020 8643 7764.
E-mail: diamondcentre@tiscali.co.uk