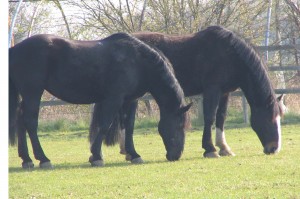 Our horses are the stars of Diamond, from the little ponies to the big boys they each bring there own characters and talents to the Diamond Team.
The costs of running The Diamond Centre go up every year and we are currently budgeted to spend £50,000 per annum on horse and pony expenses. The annual cost of one horse is £1,700 currently. This costs cover hay, hard feed, straw, vets fees, farrier etc.
Of course, this figure does not include the cost of grooms' salaries, maintenance of buildings, electricity bills, etc. etc. etc. We are always looking for groups, companies and individuals who would like to sponsor our horses and ponies.  Sometimes a sponsor is able to cover a horse's costs for a whole year, others half a year or a partial sponsorship to cover, for example, hay and hard feed. Sponsors receive a photograph of 'their' horse, and their name, or that of their group or company, is displayed by it's stable.  Sponsors are sent newsletters and they are welcome to visit Diamond on a working day and invited to come to special events.
If you are interested in our sponsorship scheme or have any questions, please contact the Centre Administrator, The Diamond Centre for Disabled Riders.